Attendance
It is important that school and home work together to help our children obtain the best possible start in life with a good education. Ideally children should be in school when they are fit and well, however from time to time the children are not well enough to attend school and so parents should telephone the school on 02871347190 to inform school that their child will be absent and the reason for this.
School cannot authorise absence for trips or holidays during normal school term time and these will be recorded as unauthorised periods of absence.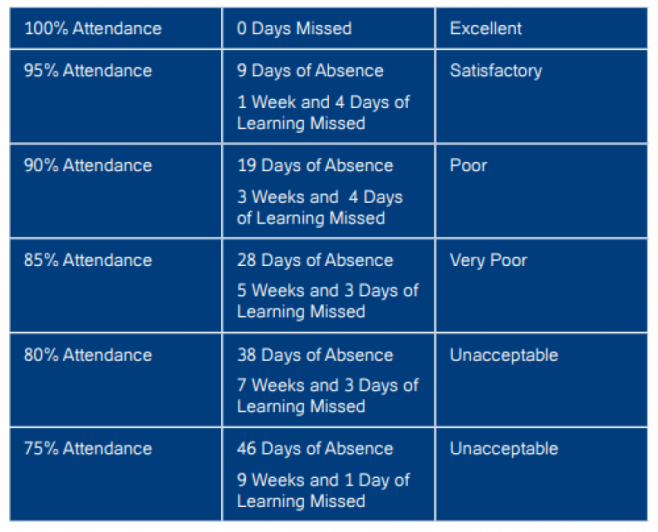 For some parents, 90% may seem like an acceptable level of attendance, but the reality is that 90% attendance means that your child will miss half a school day each week or 19 days of school during the school year – that's nearly 4 school weeks. Every single day a child is absent from school equates to a day of lost learning.
More information about attendance is available on
https://www.education-ni.gov.uk/articles/school-attendance-0
St Columba's Primary School, 2 Duncastle Road, Newbuildings Derry BT472QS
Telephone: (028) 71 347190